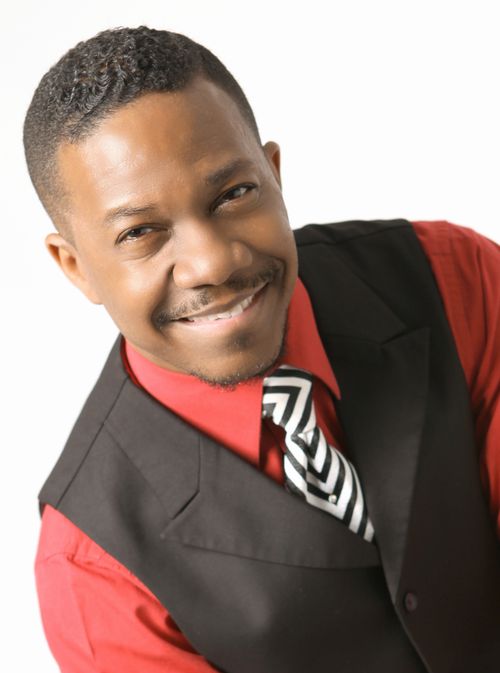 DR. RAYMOND WISE 
Raymond Wise serves as Professor of Practice, African American African Diaspora Studies Department, the Associate Director of the African American Arts Institute and Director of the African American Choral Ensemble at Indiana University, Bloomington, IN. He earned a Ph.D. and M.A. in Music Education from The Ohio State University (2002, 1996) and a B.F.A. in Music from Denison University, Granville, Ohio (1983). His research and teaching interests include the history and performance of African American Gospel and Sacred music. He completed an apprenticeship in the business and recording of Gospel Music with the Walter Hawkins Corporation in Oakland, California. He also completed a Doctorate in Music Education at the Ohio State University, for which his dissertation topic is "Defining African American Gospel Music by Tracing its Historical and Musical Development from 1900 to 2000." Dr. Wise anticipates the pending release of his new book entitled, "What Happened to Gospel Music?" published by Cascade Press.  
As a composer, Wise has penned more than 670 compositions that have been performed and recorded by local, national, and international recording artists.  Dr. Wise has performed his compositions at Carnegie Hall and other major halls throughout the world, including the Kennedy Center and National Cathedral (Washington, DC.), Berlin Philharmonic Hall, Smetana Hall (Prague, Czech Republic), Shenzhen Grand Theater (Shenzhen, China), Chamsil Gymnasium Olympic Stadium (Seoul, Korea).  
He is an ordained minister and regularly serves as a singer, pianist, composer, director, conductor, lecturer, and teacher for orchestras, opera companies, churches and choral festivals throughout the United States, Canada, Europe, and Asia. He has also served as the musical director for more than 30 choirs and has prepared choirs to perform for national recording artists such as Kenny Rogers, Diana Ross, Yolanda Adams, Tramaine Hawkins, Wintley Phipps, and others. Wise served as the Chorus Master for the world premiere of the Opera Columbus Production of Leslie Burrs' "Vanqui" and Assistant Chorus Master for the Opera Columbus Production of "Aida."  
Raise established "The Center For The Gospel Arts" in 1989 to provide educational training for gospel artists and the community. He has developed specialized curriculums in the gospel arts and texts for this school, which offers numerous classes per week, and has served over 5000 since its opening. Raise has partnered with various seminaries and colleges throughout Ohio and the United States to develop gospel arts certificate programs. Wise is also a member of the national faculty of the Gospel Music Workshop of America (GMWA) and the American Choral Director's Association (ACDA), Ohio Choral Director's Association (OCDA), National Association for Music Educators (NAfME formerly MENC), and Ohio Music Educator's Association (OMEA).     
Dr. Wise has collaborated with several colleges across the country to establish accredited online certificate programs in African American Gospel and Sacred music to establish programs that will allow practicing gospel musicians and traditional music majors to received academic training and credentials in gospel music.  
Most importantly, Rev. Raymond Wise in not merely a man with many talents, or a Musician with many accomplishments, or even a Man of great vision, but also an anointed Minister of the gospel.
KAREN BURKE
Instagram: @gospelprof
FB: facebook.com/gospelprof
Twitter: @KarenBGospel 
Karen and her husband, Oswald own Burke Music Inc., a Gospel music company which also offers production and publishing services, consulting and choral workshops. In 1988, Karen co-founded the Toronto Mass Choir; a gospel choir and continues to serve as its principal director. She runs the choir with her husband, Oswald Burke, developing the choir's touring schedules and choral arrangements. Since its inception, she has also written many original songs for the choir's recordings. Karen holds a Bachelor of Music Degree from McMaster University and a Master of Education degree from York University. 
Following twelve years as a high school music teacher, Burke became a Professor in the music department at York University in 2005, teaching music education and musicianship courses and developing the first post-secondary gospel music curricular courses in Canada including the York University Gospel Choir. Her busy music career continues as a guest speaker and conductor, songwriter and clinician offering gospel music workshops for many organizations both in Canada and overseas including the Ontario Music Educators Association (OMEA), the Toronto District School Board and the Toronto Mendelssohn Choir. Burke has also spearheaded other initiatives to share gospel music with the community such as the City Youth Gospel Project.
COREY BUTLER
Instagram-@coreybutlermusic & @zamar.music.academy 
Twitter: @coreysbutler 
facebook.com/coreysabutler; @coreybutlermusic 
Corey Butler is the Founder and Artistic Director of Zamar Music Productions Inc., a multifaceted music arts organization committed to impacting communities through music art education, music mentorship and music art performance and production. He served as the Musical Director of the Juno Award winning Toronto Mass Choir for over 10 years. Butler has written songs with Grammy Award winning Hall of Fame inductee Carvin Winans and has played with some of the finest musicians and singers in Toronto including the incomparable, Jackie Richardson.  
Corey is also a music professor in the Music Industry Arts Performance (MIAP) program at Centennial College and the accompanist and Musical Director of the York University Gospel Choir at York University. He continues to make a mark on the music industry in Canada having produced the Toronto Mass Choir's first Christmas album, "A Christmas Gift", and their most recent album, "By Special Request".  
In addition to his skills as a piano player, musical director and producer, Butler also regularly conducts a 50+ piece symphony orchestra that has played moving compositions by himself and others from around the world such as Camp Kirkland. You can also hear some of his compositions on some of the recording he's produced.  
To that end he has gained a reputation in that arena and is affectionately called 'The Maestro'.
DR. KAREN CYRUS
Instagram: @headlamcyrus 
Email: headlamcyrus@gmail.com
Music educator, researcher and musician, Karen holds a PhD in Ethnomusicology from York University, and a Licentiate of the Royal schools of Music (LRSM, teaching piano). She is a registered member of the Ontario College of Teachers (OCT vocal intermediate) and a graduate of UWI (BA, 1990) and Mico Teachers College (Music – honors). 
Karen has worked in music ministry since 1985 in a variety of positions including church pianist, playing for weddings, directing choirs, and as an accompanist. She has taught music at all levels, from pre-Kindergarten to Grade 9 and been an instructor of piano, recorder, elementary and secondary methods in a number of teacher training colleges in Jamaica along with teaching group piano classes for many years at York University. 
Karen is an avid researcher with a talent for creating visuals for abstract concepts. Her publications include music textbooks that are widely used in elementary and high schools in Jamaica.